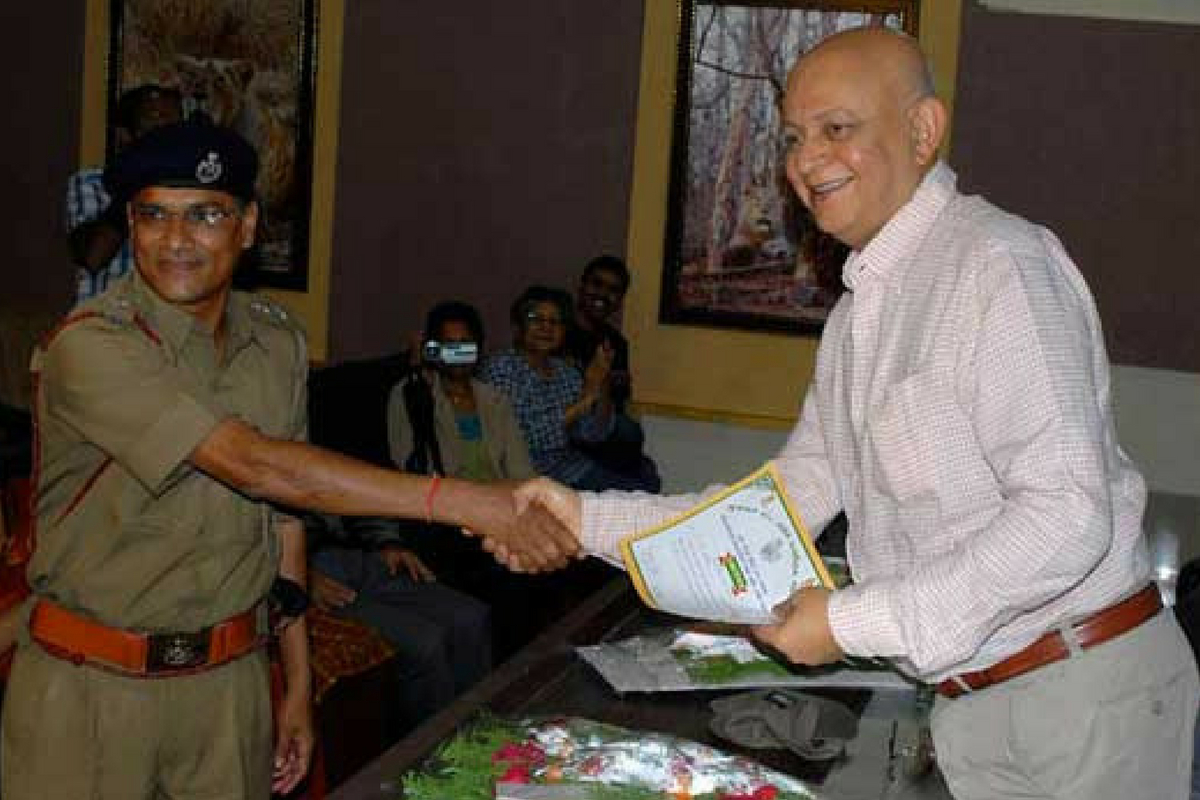 WCT, in association with Panthera, is conducting a first-of-its-kind 'Site Security Training' for officials of the Special Tiger Protection Task Force (STPF) of the Pench and Tadoba-Andhari Tiger Reserves.
Twenty four (24) STPF officials (12 from Pench, 12 from Tadoba) have been handpicked by their field directors to attend the workshop which will be conducted by international experts in the field of law enforcement. The sessions will cover various aspects of patrolling including patrol tasking and planning, camouflage, concealment and obstacle crossing. STPF officials will also be trained in basic self-defence and how to communicate when working in a team apart from acquiring other expertise. Similar trainings have been conducted in various parks in Southeast Asia and the response has been very positive.
The Pench and Tadoba-Andhari Tiger Reserves of Maharashtra are an integral part of the Central Indian Landscape, which is home to 688 tigers as per the latest All India Tiger Estimation report. This is approximately 31% of the Indian tiger population, making it one of the most important tiger conservation units in the world. Pench and Tadoba are the only two tiger reserves in central India to have taken the initiative to constitute the STPF, dedicated to protecting wildlife and mitigating human-animal conflict. Over the years, WCT has focussed on strengthening the protection mechanism of several parks in the Central Indian Landscape and is keen to build capacity in STPF officials to augment this.
Outcome: There are four key outcomes. One, we expect that law enforcement in these two reserves will improve. Two, we expect that STPF staff will be able to respond to emergencies in a timely and effective manner. This is particularly important in conflict situations where staff need to ensure that no lives – human or animal – are lost. Three, the STPF staff undergoing this training will become trainers for their colleagues. Four, it will help the STPF become proficient in self-defence. Very recently, a STPF guard suffered serious bullet wounds during a hand-to-hand battle with poachers in the Pench Tiger Reserve. Better trained frontline staff will be able to minimise injuries to themselves during hostile situations.
WCT plans to provide this Site Security Training to several other reserves in the country and the first batch of trainees will also be involved as training assistants in future programmes. A follow up session will conducted for these 24 officials in October-November 2015 to both assess and reinforce their skills.