WCT's Canine-Assisted Wildlife Investigation Programme (CAWIP) comprises four working dogs specially trained to carry out varied tasks related to detection of target species or indirect evidences left behind by wildlife or wildlife poachers/hunters. This programme aims to harness the olfactory capabilities of dogs to aid ongoing conservation efforts and investigations. Humans generally look at landscapes in one dimension, as we primarily use vision to find tracks and signs. However, dogs scan the same landscape using olfactory senses, thereby providing an entirely different approach to detection and search.
The main objective of CAWIP is to help our field teams in human-wildlife interface management, carrying out conservation research, road ecology surveys, disease surveillance, and wildlife law enforcement.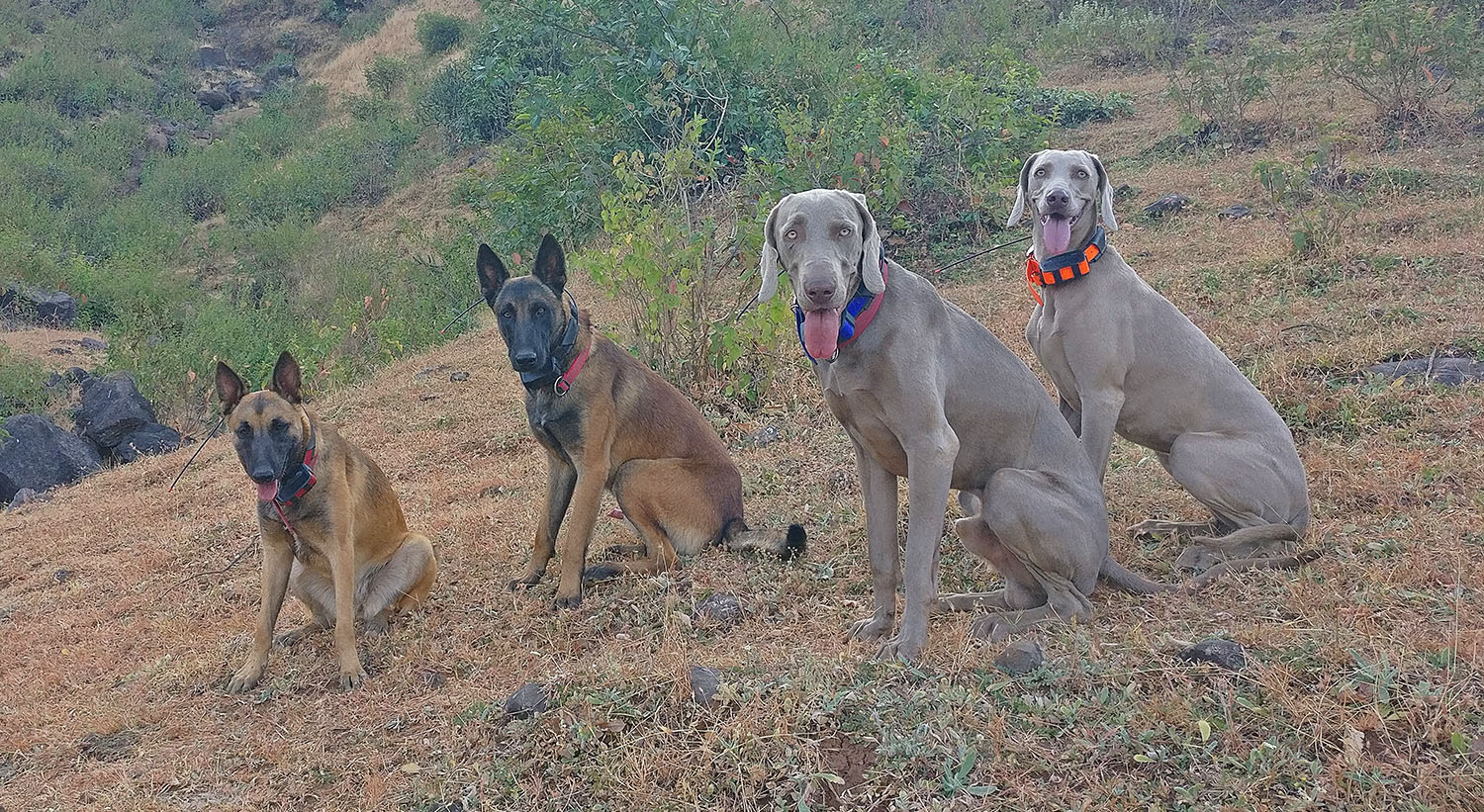 Image © Kiran Rahalkar
These dogs can detect the presence of scats, tracks, blood trails, kills and urine of target species, which in turn can help decipher a vast array of conservation queries related to human-wildlife conflict, wildlife crime and research.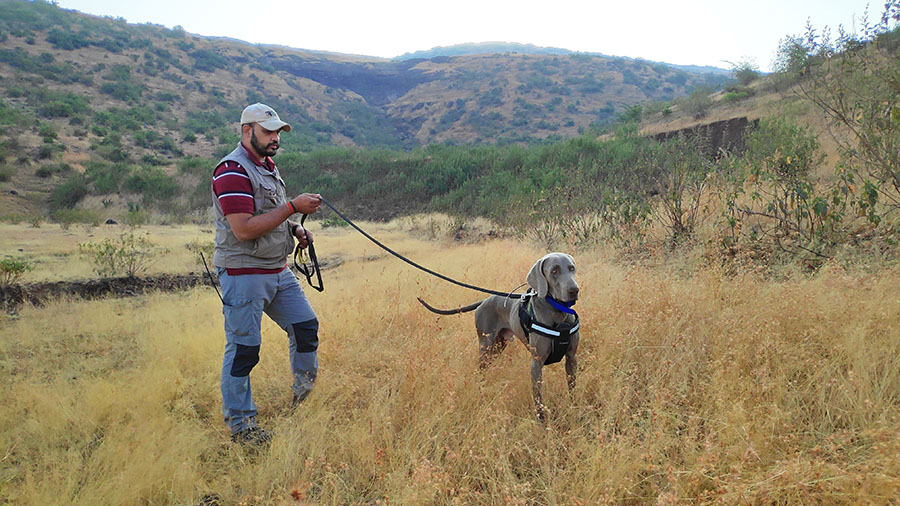 Image © Prathamesh Shirsat

Header image © Kiran Rahalkar