Our 360° Approach
Six hundred rivers originate from, or are fed by, the tiger-bearing forests of India, making these habitats crucial to our water security. With several million people living in and around forests, we cannot separate communities from conservation. Recognising this, WCT has adopted a 360° approach to conservation by focusing equally on wildlife protection and community development.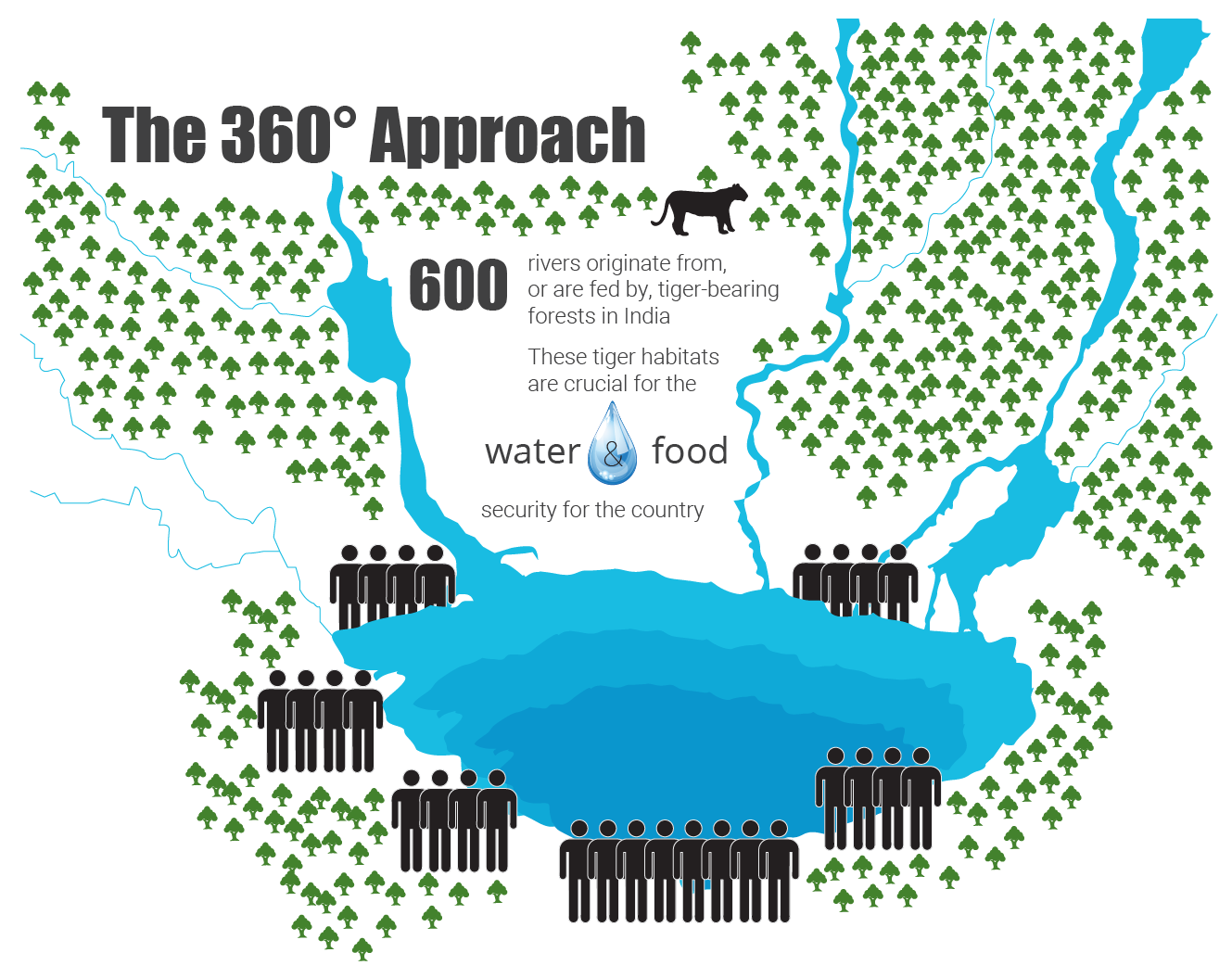 Securing Forests and Uplifting Communities
We play a catalytic role in the landscapes we operate in, by collaborating to strengthen sustainable ecosystems that will continue to serve wildlife and its surrounding communities in the long term. To achieve this, we partner with government bodies and local NGOs to provide funding, technical support and consultancy. The solutions we create are rooted in hard science and are thus easily replicable.