Dr. Anish Andheria (President)
A Carl Zeiss Conservation Awardee, Dr. Anish. P. Andheria is a fellow of LEAD and the President of the Wildlife Conservation Trust. Upon completing his Doctorate from the Institute of Chemical Technology, Anish went on to pursue his passion with a Master's Degree in Wildlife Biology and Conservation from the National Centre for Biological Sciences, Bangalore. He is a large carnivore biologist with field expertise in predator-prey relationships. A wildlife photographer of repute, Anish has photographed some of the remotest wildlife reserves in India. He has co-authored two books on Indian wildlife and contributed to several other national and international publications.
Anish has played a pivotal role in setting up the renowned Kids For Tigers initiative, a nationwide conservation education programme that has reached out to millions of school children across India. He is a member of the steering committee of both Maharashtra and Madhya Pradesh State Boards of Wildlife and the Madhya Pradesh State Tiger Conservation Foundation Society. Anish is also a trustee of the Climate Reality Project, India and the Conservation Wildlands Trust.
A distinguished Alumni Awardee from the Institute of Chemical Technology, Anish is a natural communicator and is one of India's leading motivational speakers. He has introduced thousands of people to the joys of nature and the rationale for nature conservation.
……………………………………………………………………………………………………………………………………………………………….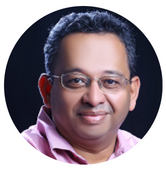 Dr. Sandeep Deshmukh
Dr. Sandeep Deshmukh is a Ph.D. in Education (Interdisciplinary), with a M.Phil in the same subject. He has a Master's degree in Anthropology, an MBA in Finance and a Diploma in Business Administration. His career spans over 29 years with stints in reputed academic, government and non-government organizations. His core competence is development and management of educational portfolios, organization development, development of educational curricula and content, training and catalysing integrated development projects.
Sandeep leads WCT's national level education programme, which reaches out to over 600 government schools in 11 tiger reserves spread across five States. The multi-component programme addresses the shortfall of quality inputs and inefficiency in utilizing limited resources in the school clusters. Over the past one year, the programme has moved onto a deeper engagement with government institutions such as Cluster Resource Centres (CRC), Block Resource Centres (BRC) and District Institutes of Education & Training (DIET). This has been marked by upgrading academic facilities such as laboratories and libraries.
……………………………………………………………………………………………………………………………………………………………….
Rushikesh Chavan
Rushikesh is an ecosystems conservationist who has been working in the field for the past two decades. His work spans across various landscapes such as forest ecosystems, mangroves, and coral reefs. He has been part of various committees such as Maharashtra State Wildlife Advisory Board, Special Task Force for conservation of Central Indian Wild Buffalo constituted by the Supreme Court, and Committee to assess implementation of Forest Rights Act in Maharashtra. He is advisor to the Lakshadweep Marine Research and Conservation Centre. He has authored several popular articles and has a column in a leading newspaper.
At WCT, Rushikesh leads the Conservation Behaviour division that provides technical inputs for designing conservation interventions using tools of behavioural economics, psychology and big data frameworks.Additionally, Rushikesh is involved in various management functions of the organisation.
……………………………………………………………………………………………………………………………………………………………….
Milind Pariwakam
Milind's deep rooted passion for wildlife encouraged him to give up a corporate job for a Masters in Wildlife Biology & Conservation from NCBS, Bengaluru, where he worked extensively on developing a photographic population estimation technique for spotted deer. He has also participated in a training programme on tiger conservation at the Smithsonian Conservation Biology Institute and at the Nicholas School of the Environment, Duke University. Milind earlier worked for WTI and has been a part of several projects including CITES, tiger population estimation, human tiger conflict mitigation and programme management.
As a part of WCT, Milind works in the Central Indian Tiger Landscape since 2011, with a focus on large carnivore population estimation, policy aspects of tiger corridor conservation and various management functions. He is also a member of the IUCN's Connectivity Conservation Specialist Group (CCWG) andthe World Commission on Protected Areas.
……………………………………………………………………………………………………………………………………………………………….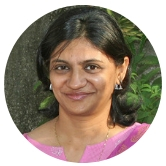 Ami Gumashta
A Paul Harris Awardee for outstanding work in the social sector, Ami Gumashta is a post graduate in finance and a Chartered Accountant by profession. She started her career in the developmental sector more than two decades ago with ADAPT (formerly the Spastics Society of India), where she was the Director – Finance and Projects. She continues to be a Member of the Governing Body of ADAPT, and is also a senior advisor to the Hemendra Kothari Foundation. Her expertise lies in structuring systems and processes and establishing budgetary controls. Ami comes with a vast experience in the areas of project development, project management and donor management. She has successfully managed projects supported by UNICEF, Swedish International Development Agency, Canadian International Development Agency, International Labour Organisation, and BMZ, Germany, besides managing projects supported by leading Indian corporate houses and public sector organisations under the CSR umbrella.
She supports WCT by leveraging her experience in the formulation and management of budgets, and project development and management. Her unique approach of blending processes with the essential dynamism of developmental sector scenarios sets her apart.
……………………………………………………………………………………………………………………………………………………………….
Srikanth PV
Srikanth PV has extensive experience in sales and marketing and has used his experience to support organisations in the development sector in managing operations. He has in the past worked as a consultant with EnAble India. He has also consulted with Pratham for their hybrid learning project. Before joining WCT, he has held the position of Cloud Services Channels leader at IBM India and Demand Programs Leader for Geo Expansion and Mid-Market at IBM Asia Pacific. His previous roles, across companies like iFlex, CMC, Kale Consultants and Patni Computer Systems, have encompassed tactical and strategic areas of marketing, product management and sales. Srikanth also delivers guest lectures at IIM Ahmedabad, IIM Lucknow and SP Jain Institute of Management.
……………………………………………………………………………………………………………………………………………………………….
Atul Mukne
An integral part of the WCT accounts team, Atul has over 20 years of experience helping NGOs with fund management and accounting. Prior to joining WCT, he worked with Child Rights and You(CRY) as a Senior Manager for Finance and Accounts and with the Unit Trust of India. He has a Master's degree in commerce from Mumbai University and is deeply passionate about environmental issues.
Atul plays an instrumental role at WCT, overseeingaccounting, audits, statutory compliance, financial planning and monitoring WCT's financial activities.
……………………………………………………………………………………………………………………………………………………………….
Aditya Joshi
Aditya Joshi is a trained wildlife biologist from the National Centre for Biological Sciences. As part of his master's thesis, he has carried out one of the first studies on the connectivity of tiger populations using a combination of conservation genetics and landscape ecology, substantiating long range dispersal by tigers. He is a recipient of the Karanth J. Paul Getty Award 2010 for academic and conservation excellence. He has worked extensively on occupancy surveys of tiger corridors and tiger monitoring outside Protected Areas. Aditya is interested in creating short documentaries to increase awareness about wildlife conservation and has produced one on the vultures at Ramnagara.
……………………………………………………………………………………………………………………………………………………………….
Amol Pade
The amiable and approachable Amol Pade Heads the Human Resources function at WCT. Amol holds a Master's Degree in Human Resources from Welingkar's Institute of Management, Mumbai, and brings with him over 16 years of rich experience in Human Resource Management. He has worked across diverse industrial cultures and has honed his man management abilities at Wockhardt, Milan Pharmaceuticals, Eureka Forbes, Hamilton Group, Dr. Batra's and the Jindal & Arya group. Amol is integral to WCT's success and ensures employee engagement and motivational levels are at their highest, resulting in one of the most productive teams whose work translates into high on ground conservation impact.
……………………………………………………………………………………………………………………………………………………………….
Sheetal Navgire
Sheetal is a graduate in Zoology from Mumbai University and a post graduate in Psychotherapy and Counselling from the Institute of Psychotherapy and Management Sciences, Mumbai. She started her career in the field of telecommunication but her love for wildlife compelled her to pursue a career in conservation. This took her to the WTI, where she coordinated the photo/video documentation of various projects and subsequently handle monitoring and evaluation of several field projects.
Sheetal plays multiple roles at WCT. She coordinates with the forest department and various partners to facilitate WCT's donations, focuses on project management and handles several other processes of the organisation. She also manages the GIS & Remote sensing division of the organisation, which aims at understanding the changing land use patterns in multiple use forests.
……………………………………………………………………………………………………………………………………………………………….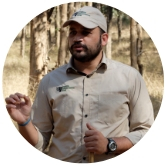 Kiran Rahalkar
Kiran Rahalkar holds a Master's degree in Wildlife Biology & Conservation from NCBS, Bengaluru. His master's project focused on the socio-economic impact of human-leopard conflicts in human-dominated landscapes. He has previously worked on telemetry and population estimation of leopards in the sugarcane belt of Maharashtra. He has also worked on the parasite ecology of the tiger and other large carnivores in the Tadoba-Andhari Tiger Reserve.
Kiran currently leads the Wildlife Law Enforcement Training (WLET) programme at WCT and conducts training for forest guards. He also conducts Site Security training for frontline forest staff to equip them in carrying out anti-poaching activities. Till date, he has trained about 7000 forest guards. He also heads WCT's unique Canine-Assisted Wildlife Investigation Programme (CAWIP), aimed at helping our field teams in conservation research, human-wildlife interface management, road ecology surveys, and wildlife law enforcement.
……………………………………………………………………………………………………………………………………………………………….
Prasenjeet Navgire
Prasenjeet Navgire received his Master's degree in Multilateral Environmental Agreements from the International University of Andulasia, Spain. He has been a Member of the Management Effectiveness Evaluation committee constituted by the NTCA and WII since 2014. He was instrumental in the creation of the CITES cell of the Ministry of Environment, Forests and Climate Change, India. He compiled and revised Global Tiger Forum's second edition of the National Tiger Action Plans of 13 tiger range countries and authored the first ever state Bear Conservation and Welfare Action Plan for Maharashtra. Prasenjeet also compiled and analysed the national wild elephant mortality database and international ivory seizure database for WTI. He routinely assists the enforcement authorities in conducting seizures of live animals and wildlife products.
Prasenjeet heads the Law Enforcement Monitoring vertical at WCT and works towards ensuring systematic and tactical patrolling by the frontline forest staff to maximise spatial and temporal coverage of protected areas.
……………………………………………………………………………………………………………………………………………………………….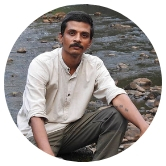 Vishal Bansod
Vishal Bansod is an architect by training and a conservationist with over two decades of experience working in and around the Melghat Tiger Reserve. He worked for nine years with the Nature Conservation Society, Amravati (NCSA) spreading conservation awareness in schools and villages, and providing mobile health services and alternative livelihoods to forest dwelling communities. Vishal has been part of WCT since 2012 and during his tenure has worked closely with the forest department on law enforcement. He was a key member of the team that was instrumental in getting a gang of over 60 tiger poachers and three key tiger traders arrested in 2013-14. Honorary Wildlife Warden of Amravati district for the last six years, he is the recipient of the Sanctuary Asia Young Naturalist Award – 2005 and Sanctuary Asia Wildlife Service Award – 2013.
Currently, Vishal executes WCT's law enforcement interventions in the Melghat Tiger Reserve, and also adds strength to the forest department's efforts in habitat management, water conservation and village resettlement.
……………………………………………………………………………………………………………………………………………………………….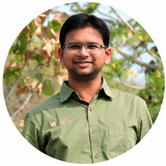 Dr. Vishal Gadre
Dr. Vishal has completed his B.A.M.S. from Maharashtra University of Health Sciences, Nasik and Masters of Public Health from Tata Institute of Social Sciences, Mumbai. He has worked with Aarogyasri Health Care Trust, Hyderabad as Deputy Executive Officer and assisted in the budgeting and monitoring activities of the Rajiv Aarogyasri Scheme implemented by the Trust in the state of Andhra Pradesh. Inspired by the diversity he enjoys in books, movies and places visited; he wishes to help conserve the world's biodiversity through his work.
As Programme Officer for the Health team,Dr. Vishal helps conceptualize, design and coordinate with various stakeholders to implement health interventions for forest staff placed at protected areas. This includes setting up systems for supervision and monitoring of health programmes, data compilation, analysis and reporting and research into the health status and health-needs of the forest staff.
……………………………………………………………………………………………………………………………………………………………….
Vivek Tumsare
Vivek has a Master's degree in Environmental Science. Fuelled by his deep-rooted passion for wildlife, he has carried out extensive tiger and prey-base monitoring work in central India. He has also trained innumerable frontline forest staff in wildlife population estimation techniques. His belief in people's participation in conservation encourages him to conduct awareness programs for local communities residing in and around protected areas.
……………………………………………………………………………………………………………………………………………………………….
Prashant Deshmukh
Prashant graduated with a Bachelors of Veterinary Science and Animal Husbandry from Krantisinh Nana Patil College at the Maharashtra Animal and Fishery Sciences University, Nagpur. He started his career as a research assistant at the Kansas Department of Wildlife and Parks, U.S.A. where he worked on estimating the prevalence of gastrointestinal parasites in white-tailed deer. As an emergency relief veterinarian at the Wildlife Trust of India (WTI), Prashant responded to human-tiger conflict situations in the Terai landscape and managed the WTI Captive Elephant Care programme. Prashant also has experience in satellite telemetry data management and hand-rearing wild mammals. He is part of the Rapid Response Team at WCT.
……………………………………………………………………………………………………………………………………………………………….
Subbaiah K.S.
Having grown up surrounded by forests in Coorg, Subbaiah Kalimada has always been enchanted by wildlife. Although from a traditional Kodava family, which occasionally hunt for wild meat, Subbaiah channelled his energy towards wildlife conservation. After completing his Bachelors in Engineering, Subbaiah worked with the WCS-India for about three years, where he worked on the metapopulational dynamics of tigers, co-predators and their prey in the Western Ghats region of Karnataka, Kerala and Goa, gaining rigorous field training in carnivore and herbivore population monitoring techniques. He also enjoys birdwatching and hiking.
Subbaiah is part of the Wildlife Research team at WCT and is currently working on wildlife population monitoring in protected and territorial areas of Maharashtra and Madhya Pradesh.
……………………………………………………………………………………………………………………………………………………………….
Sanjay Thakur
Sanjay has two decades of experience in wildlife conservation with a special focus on the Central Indian Landscape. After receiving a diploma in Ecological Restoration and Wildlife Management from the Ecological Society in Pune, he studied human-leopard conflict in the Northern Western Ghats, snake charmers in Madhya Pradesh for a project with the Indian Institute of Forest Management, Bhopal and the Pardhi tribe's involvement in wildlife hunts for TRAFFIC-India. As a Senior Project Officer with WWF-India's tiger conservation program, he headed their office in the Kanha-Pench corridor. During this time, he initiated trainings for frontline forest staff on wildlife law enforcement and designed a first-of-its-kind mobile awareness vehicle for the Satpuda-Maikal Landscape. He received the Sarpa Mitra Puraskar by the Indian Herpetological Society for his extensive work in reptile conservation and has authored seventeen scientific papers in national and international journals.
……………………………………………………………………………………………………………………………………………………………….
Aniket Bhatkhande
Aniket holds a Master's degree in Economics from Mumbai University and has previously worked as a finance journalist for Moneylife. A history buff, Aniket worked on a coffee table book on the history of RamnarianRuiacollege, and also archived the history of its economics department. He is an avid cyclist and can be spotted cycling late in the night on the city's empty roads, at times opting to sleep by the roadside. A footballer and a coach, Aniket has been a member of the Mumbai District Football Association for the past 12 years.
As a member of the Conservation Behaviour team, Aniket works on designing studies to understand behavioural aspects with the goal of coming up with incentive structures to aid conservation.
……………………………………………………………………………………………………………………………………………………………….
Rovhin Todankar
Rovhin is currently interning with WCT. He has a Master's in Zoology from Mumbai University and is a member of Ecopersona, an NGO focused on leadership development for young people. He was part of an Al Gore Climate Leadership training in 2015 and has attended courses at the Conservation Education Centre at the Bombay Natural History Society. For the last four years, he has volunteered at the Sanjay Gandhi National Park leading nature trails and introducing young people to the magic of nature.
……………………………………………………………………………………………………………………………………………………………….
Vikrant Wankhade
Vikrant Wankhade received his Master's degree in Environmental Science from the Institute of Environment Education and research, Bharati Vidyapeeth, Pune. He started his career as a programme officer with the same institute and worked in the Western Ghats on environment education and sustainable development. His next assignment was with the Forest Department of Bramhapuri, Maharashtra as a wildlife biologist for one year, where Tiger Monitoring was his key responsibility. He was involved in the reintroduction of a tigress in Chaprala Wildlife Sanctury from Bramhapuri Territorial Forest. Vikrant was also involved in radio telemetry efforts, camera trapping, human-wildlife conflict management, along with rescue operations wherein he rescued two tigers, three leopards and one sloth bear. His Master's project focused on the ecological assessment of wetland on Ujjani reservoir.
……………………………………………………………………………………………………………………………………………………………….
Vikrant Jathar
After completing a Post Graduate degree in Zoology from Mumbai University, Vikrant worked as a JRF at the Foundation for Ecological Research Advocacy and Learning (FERAL) for two years, before joining WCT. At FERAL, he studied effects of restoration on biodiversity in different land use types, using butterflies as indicators. He was also part of the camera trapping teams studying, a) Effects of linear barriers on movement of wildlife across Shenkottai Gap in the Western Ghats and b) Demography and movement of elephants across Banerghatta and Hosur landscape. He is deeply interested in butterflies and their distribution.
……………………………………………………………………………………………………………………………………………………………….
Prof Chetan R Trivedy
BDS FDS RCS (Eng) MBBS PhD FRCEM MFMLM
Chetan has a dual dental and medical qualification and holds fellowships from the Royal College of Surgeons and the Royal College of Emergency Medicine. He currently holds the position of Honorary Associate Professor in Medicine at Warwick Medical School and a consultant in Emergency Medicine at the University Hospital of Coventry and Warwick. He has an interest in pre-hospital medicine and has held the post of the crowd doctor at the Kia Oval one of the most renowned cricket stadiums across the globe for the last 10 years. He has published 18 peer reviewed publications and two textbooks on emergency medicine and been involved in undergraduate and postgraduate education for over a decade. He holds a PhD from King's College London. He has had a life long passion for wildlife and set up the Tulsi Foundation with the sole focus on improving the health of rural communities living and working around conservation areas. To date he has been working in collaboration with WCT to provide medical emergency and trauma training to both WCT staff and front line rangers which has resulted in training over 400 staff in six tiger reserves in the Central Indian landscape. With his academic background and expertise in emergency medicine he will support WCT to develop evidence based and sustainable strategies to improve the health and safety of conservation staff working in the field as well promote ranger health in rural conservation areas with the vision that this will have a positive impact on conservation efforts.
……………………………………………………………………………………………………………………………………………………………….
Himanshu Joshi
An ardent veterinarian with zest for wild, Himanshu is a promising alumni of Bombay Veterinary College, with Ph.D. in Wildlife Health Management from Centre for Wildlife Forensic and Forensic (CWFH), NDVSU. During the academic course of his Masters and Ph.D. research, he investigated the causes of mortalities in gharial hatchlings, used various molecular tools and conducted field surveys to study kinships in gharials in National Chambal Sanctuary, a research which was first of its kind. As a veterinarian he has taken to resolving human-leopard conflict situations in Mumbai. Started his career as a Research Associate at CWFH where he assisted in developing techniques and processing samples for species identification and disease diagnosis using molecular markers. Himanshu was a part of team of vets that visited various protected areas in Central India for health examination, disease surveillance, translocation and treatment of free ranging wild animals. When not working he loves reading and listening to classical instrumental music, at times switching to fusion.
……………………………………………………………………………………………………………………………………………………………….
Pooja Patki
Pooja is a post graduate in Economics with a specialisation in Quantitative Techniques fromMumbai School of Economics and Public Policy. While pursuing her Masters, Pooja interned with the Reserve Bank of India and authored a paper on measuring the degree of price convergence among different states in India using time series analysis. Fluent in French, she continues to explore her penchant for foreign languages and is currently studying German.
As a part of Conservation Behaviour team, Pooja works on providing data driven insights that help align conservation practices to economic theory.
……………………………………………………………………………………………………………………………………………………………….
C Samyukta
Samyukta is a post graduate in Forensic Science from Amity University, Noida. She has over 10 years of experience in designing, organizing and delivering training programmes for diverse audiences from across government, corporate and education sectors in India. She has worked on several successful campaigns for policy change at both national and international levels which have impacted the welfare and illegal trade of wildlife, such as the anti-shark finning campaign and the CITES Appendix I listing of pangolins.
As part of the Wildlife Law Enforcement Training team at WCT, Samyukta seeks to marry her skills in forensics and training with her passion for wildlife conservation to create effective and sustainable mechanisms for wildlife crime detection and enforcement.
……………………………………………………………………………………………………………………………………………………………….
Hemlata Gehlot
Hemlata is a Diploma holder from Frankfinn Institute of Air Hostess Training, Mumbai and started her career working in the pharmaceutical industry in the Administration department. She has extensive experience in leading administration functions and in her professional career she has handled a range of critical administration responsibilities including front desk, travel, vendor, and facility management.
At WCT, Hema leads the front desk operations and administrative functions including facility management
……………………………………………………………………………………………………………………………………………………………….
Deepti Murali
Deepti completed her Masters in Media and Cultural Studies from Tata Institute of Social Sciences, Mumbai. She is an aspiring independent filmmaker and has a keen interest in topics related to ethnography and the great big outdoors. Using the visual medium, she likes to capture quirky people, places and situations that warrant a larger audience. When not peeling her eyes over edits, she can be found scrambling about the interweb for compelling content or pestering neighbourhood cats for a quick conversation.
As a part of the communications team, Deepti uses her experience as a film-maker and editor to find innovative ways to visually represent WCT's beliefs and interventions.
……………………………………………………………………………………………………………………………………………………………….
Vineet Sharma
Vineet Sharma is a management postgraduate from Allahabad University with a specialization in Rural Management. He possesses more than six years of experience in on-ground implementation of various social development projects in the remotest regions of India, ranging from watershed development, skill development, to rural education – the one closest to his heart. He previously handled a project on enhancing the quality of education in the buffer zone of Kanha Tiger Reserve for about three years. Working with one of India's primitive tribes, he brought a major change in the learning abilities of children through a multi-grade and multi-level supplementary class system, and organized massive community awareness initiatives to increase the community's stake in school processes.
Vineet has been a part of WCT's education vertical since October 2017 and was the first person to implement WCT's independent education initiative in the buffer zone villages of Pench and Tadoba Tiger Reserves. He has great affection for nature and conservation.
……………………………………………………………………………………………………………………………………………………………….
Rizwan Mithawala
Rizwan has worked with the Times of India newspaper as a reporter and photojournalist covering conservation and environment issues. For nearly four years, he combined words and images to tell stories of anthropogenic pressures on wildlife, and showcased charismatic species as ambassadors for conservation of ecosystems.
A Fellow of the International League of Conservation Writers, he is also a conservation photographer and a natural history buff with special interest in the evolution and reproductive behaviour of butterflies and moths, and the diversity of marine life in the intertidal zone.
At WCT, Rizwan writes popular articles and blogs about our conservation interventions and natural history with the aim of educating and engaging the masses, and provides editorial inputs to our communications.
……………………………………………………………………………………………………………………………………………………………….
Yogi Ramachandran
Yogi is a marketing professional with over 17 years of experience in setting up Digital Marketing and Social Media framework for BFSI giants such as HDFC Bank, Kotak Mahindra Bank and DHFL. He has a Bachelor's Degree in Commerce. His love for wildlife got the better of him and one day he decided to leave his corporate job for greener pastures.
In his present role with WCT's Communications vertical, Yogi primarily focuses on developing and implementing the organisation's communication and outreach strategy. He is also responsible for the end-to-end management of WCT's website as well as Social Media platforms.
……………………………………………………………………………………………………………………………………………………………….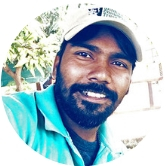 Sendilkumar
Sendilkumar studied automobile engineering but his keen interest in drawing moved him towards digital art and graphic design. To fine-tune his designing skills, he trained in digital and graphic design at the IFX Animation Institute, Chennai. He is proficient in layout and concept designing and works seamlessly across different graphic designing environments.
Sendilkumar is using his design experience and keen sense of colour to add aesthetic finesse to all WCT publications.
……………………………………………………………………………………………………………………………………………………………….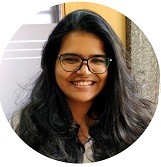 Pooja Dewoolkar
Pooja Dewoolkar holds a Master's degree in Economics from Mumbai School of Economics and Public Policy (Autonomous). During her course, Pooja worked as a Research Fellow with WCT. This helped her apply her classroom learnings of economic theories in understanding communities that live around national parks. She has worked with different organisations in the social sector – from working with the bamboo artisans from tribal communities of Dangs, Gujarat as an SBI Youth for India fellow, to working with tomato farmers of Nashik with a social enterprise, to working as an analyst with a CSR consultancy. This helped her identify the lacunae in incentive compatible policies that lead to sub-optimal outcomes, an area she intends to explore further through her work.
When not reading, listening to classical music or exploring the city with her taste buds, she can be found captivated in the cinematic universe, obsessing over the latest film she has watched.
……………………………………………………………………………………………………………………………………………………………….
Tamanna Ahmad
Tamanna holds an M. A. Development degree from Azim Premji University, Bengaluru. She first encountered the tensions between the communities living around a protected area and the forest department during her travels while working with the CSR Knowledge Centre at TISS. The experience stayed with her and was further explored during her master's programme through an internship at WII and a fellowship with WCT where she looked at the interface between forest guards and communities. Tamanna enjoys travelling, exploring places, and understanding cultural identities.
At WCT, as a part of the Conservation Behaviour team, she uses qualitative research to get a deeper understanding of the various stakeholders involved in conservation.
……………………………………………………………………………………………………………………………………………………………….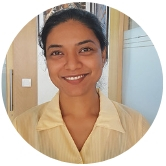 Esther Chettiar
A Post Graduate in Commerce from the University of Mumbai, Esther has earned a P.G. Diploma in Event Management from NIEM, Mumbai, and also successfully completed the NGO Financial Management Certificate course from Mango (U.K.). She has a work experience of 10 years with an NGO, handling accounts and monitoring funds. In addition, she was actively involved in a children's supplementary education and creative skills development programme.
As a part of the WCT's Finance team, Esther is currently handling day-to-day financial transactions.
……………………………………………………………………………………………………………………………………………………………….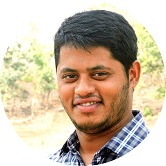 Lalit Jadhav
Lalit comes from a technical background and with a zest to continuously grow in his career. Being forced to start earning his livelihood at a very young age, he continued his education attending night college. He completed his Civil Draftsmen & AUTOCAD certificate course successfully, attending classes after working through the day.
As part of WCT's Education team, Lalit takes care of the administration and logistical requirements of the field teams. He also oversees the day-to-day administrative needs of WCT's Nagpur office.
……………………………………………………………………………………………………………………………………………………………….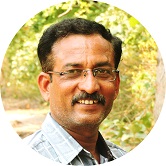 Bharat Kurhade
Bharat is a dynamic rural development professional with rich experience of 17 years. He comes to WCT from the prestigious Maharashtra State Rural Livelihood Mission (MSRLM), where he headed the social inclusion and institution building programme of an entire district. Bharat's best work has been in the areas of land and water management and development, and community health. He was felicitated by the District Collector of Yavatmal in the year 2011 for his work with the HIV/AIDS high-risk groups and contributing towards mobilising the community and reducing HIV/AIDS in the district. Bharat has also distinguished himself by leading the implementation of the 'Convergence of Agriculture Interventions in Maharashtra's Distressed District Programme'.
As part of WCT's livelihoods team, Bharat works closely with communities in the buffer zones of protected areas helping successfully implement community-based alternative land use project.
……………………………………………………………………………………………………………………………………………………………….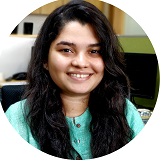 Prachi Paranjpye
Prachi has a master's degree in Social Psychology from the Department of Applied Psychology, University of Mumbai. She has worked with WCT as a research fellow during her master's course. Prachi's interest in forests and travelling prompted her to join Pugmarks, a travel company where she worked for five years, leading camps across India. While pursuing her bachelor's degree, she worked as a life-skills facilitator for girls from slum areas in Pune for two years. Her interest in understanding communities and group behaviour motivated her to study social psychology in greater depth. Working with WCT as a research fellow helped evolve her perspective towards conservation further.
At WCT, she works as a Social Psychologist with the Conservation Behaviour department. She assesses various psychological, especially psychosocial, parameters for conservation.
……………………………………………………………………………………………………………………………………………………………….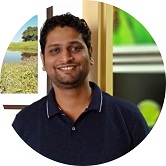 Dr. Vijay Tate
Qualified to practice Ayurveda Medicine, Vijay also has a Post Graduate Degree in Public Health. As a Prime Minister's Rural Development Fellow (PMRDF), he served in the Gondia district of Maharashtra for 3.5 years of the fellowship and thereafter volunteered his services pro bono to the district administration for one more year. Later, to complement his experience working in the field and to gain valuable insights about the ground level rural development scenario, he went on to complete his Masters in Development Practice from TISS, Mumbai.
Vijay heads the vocational training and skill development wing within WCT's livelihoods vertical helping steer it towards conservation-based skill development initiatives.
……………………………………………………………………………………………………………………………………………………………….
Rutuja Dhamale
Rutuja completed her Bachelors and Masters degrees in Environmental Sciences from the University of Pune, and after working for four years, decided to pursue another Masters in Conservation Project Management at the University of Kent. Her primary interests are conflict management, capacity building, organisation management and communication.
As part of WCT's Conservation Research team, she works on improving the understanding and management of man-animal conflict in the Brahmapuri Forest Division of Maharashtra under the Village Social Transformation Programme.
……………………………………………………………………………………………………………………………………………………………….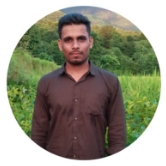 Mangesh Shinde
Mangesh has a bachelor's degree in Commerce, with a specialisation in Accounting and Finance from the Mumbai University. He possesses 3 years of experience in export documentation, audit, payment process and other compliances. His core strength lies in independently handling accounting & taxation.
As a part of the WCT's Accounts and Finance team, Mangesh executes day-to-day financial transactions.
……………………………………………………………………………………………………………………………………………………………….
Prathamesh Shirsat
Prathamesh is a wildlife biologist, an avid wildlife photographer, and a conservation artist. He holds a Bachelor's degree in Zoology, and a Master's degree in Biodiversity, Wildlife Conservation and Management, both from Mumbai University.
He has received numerous photography honours including the Mumbai University Photography Award, and the Rotaract Club of India Wildlife Photography Award; and has represented the Mumbai University at a national level wildlife photography competition. His interest lies in photographic documentation of wildlife for the purpose of conservation. As a part of his Master's thesis, aided by WCT, he carried out one of the first studies on the time-activity pattern of the four-horned antelope based on camera trapping in the Central Indian landscape.
Prathamesh is now part of a WCT research team which works on real-time monitoring of large carnivores aimed at mitigating human-wildlife conflict in the Bramhapuri Forest Division, Maharashtra, as part of the Village Social Transformation Programme.
……………………………………………………………………………………………………………………………………………………………….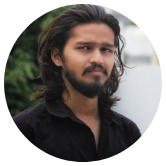 Ninad Bhosale
Ninad holds a Master's degree in Biodiversity, Wildlife Conservation & Management from the University of Mumbai. His Master's thesis focused on the temporal activity patterns of carnivores, with special emphasis on the jungle cat, in the forests of Ghodazari in the Brahmapuri Forest Division of Maharashtra. He has been part of the research study on monitoring the density and movement of leopards and their prey base in the Sanjay Gandhi National Park (SGNP), Mumbai. He is one of the leading contributors and part of the team of 'eForestrails-SGNP,' an android app which provides information about various forest trails inside SGNP. Ninad is also interested in filming wildlife and conservation documentaries, and has edited a short documentary called "The Secret Life of Leopards," which gives insights about the ecology of leopards and their coexistence with humans.
Within WCT's research team, as part of the Village Social Transformation Programme, he is currently working on real-time monitoring of large carnivores aimed at resolving human-wildlife conflict in the Brahmapuri Forest Division, Maharashtra.
……………………………………………………………………………………………………………………………………………………………….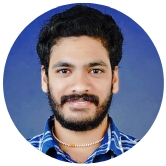 Rajat Thanekar
Born and brought up in a village near a wildlife sanctuary, the attraction towards the forest and its wildlife inspired Rajat to work towards their conservation. Developing a strong base in life sciences during his graduation, he went on to pursue a Master's degree in Wildlife Conservation Action from the Bharati Vidyapeeth University in Pune. During his Master's programme, Rajat worked on documenting the traditional knowledge about the biodiversity in the Navegaon – Nagzira corridor in Maharashtra for a People's Biodiversity Register. During the course of his internship with the WTI in the same region, he studied camera trapping, ecological sampling techniques, monitoring of non-timber forest produce (NTFP) collection, and the use of GIS software in conservation.
As part of WCT's camera trapping team, he works on monitoring large carnivore populations in Central India.
Header image © Wildlife Conservation Trust